Winter's Alchemy Sugar Scrub
Regular price
Sale price
$8.50 USD
Unit price
per
Sale
Sold out
Immerse yourself in the transformative embrace of Winter's Alchemy Sugar Scrub, a symphony of sensory delights reminiscent of a winter wonderland.  Indulge with a unique blend of scents, combining the tartness of lingonberry and red cranberries, the sweetness of juicy peach, the zesty freshness of grapefruit zest, the crisp aroma of apple slices, the delicate allure of violet blossoms, all harmoniously balanced with the warmth of creamy vanilla. 
✦Crafted with Care for Silky Smoothness✦
At Lark & Rue, we believe in the art of skincare. Winter's Alchemy Sugar Scrub is meticulously crafted from scratch, ensuring each jar is a masterpiece of quality and luxury. Packaged by hand, no two jars are identical, making your skincare routine truly unique.
✦Gentle Exfoliation for Radiant Results✦
Our commitment to clean beauty extends to Winter's Alchemy Sugar Scrub. Embrace a scrub that is cruelty-free and free from harsh chemicals, reflecting our dedication to your well-being and the environment. This scrub is a thoughtful blend of skin-loving ingredients, delivering a nourishing and indulgent experience:
✦ Olive Oil ✦ Avocado Oil ✦ Shea Butter ✦ Coconut Oil ✦
Choose Winter's Alchemy Sugar Scrub, and you're not just pampering your skin – you're embarking on a journey through a winter wonderland. Let the scents of Winter's Alchemy transport you, as the refreshing notes envelop you in the tranquility of nature's embrace. Reveal the magic of silky smooth skin with every application.
Ingredients: Sugar, Olive Oil, Avocado Oil, Coconut Oil, Shea Butter Grapeseed Oil, Cetearyl Alcohol, Ceteareth-20, Stearic Acid, Beeswax, Phenoxyethanol, Caprylyl Glycol, Sorbic Acid, Fragrance Oil, Cranberry Seeds
Share
View full details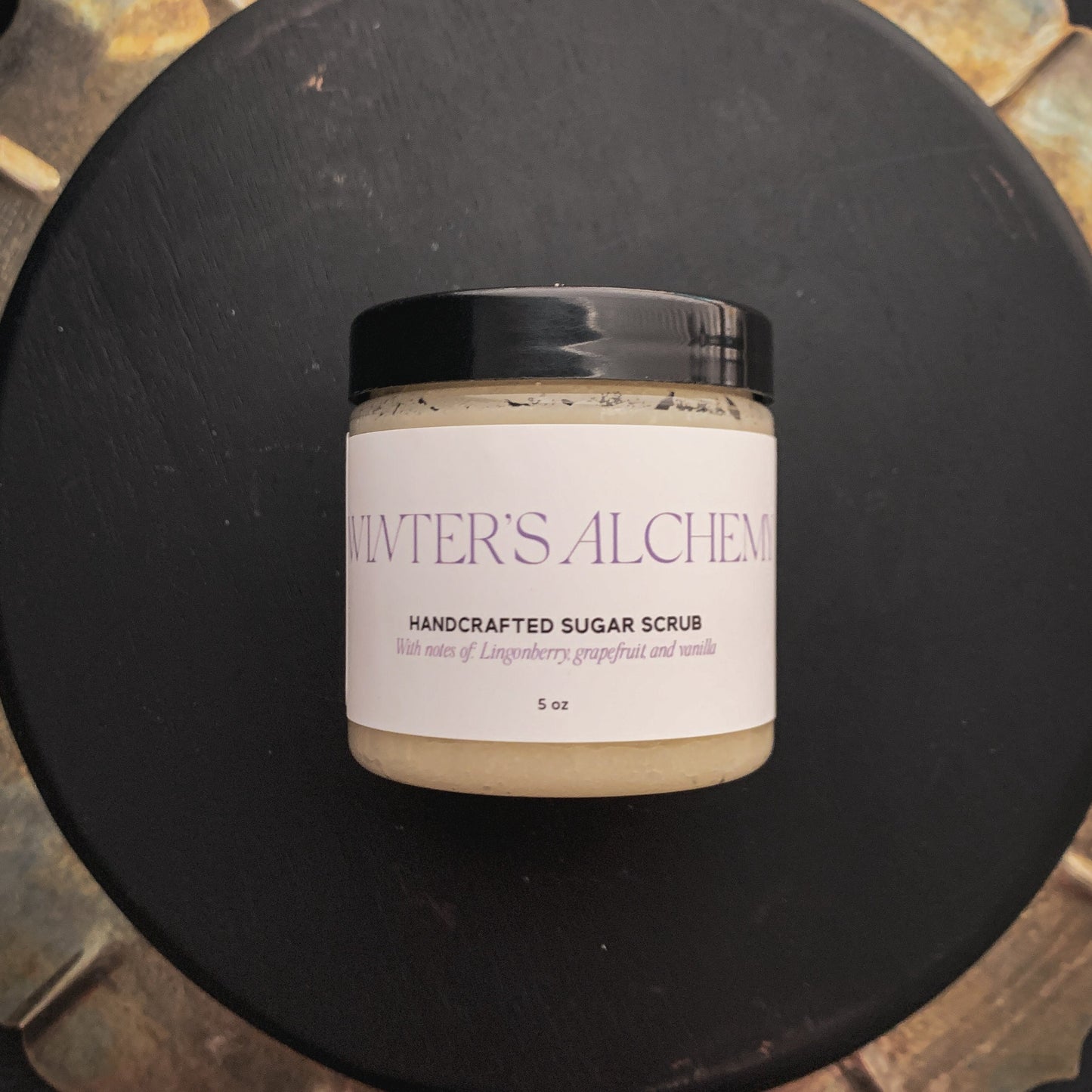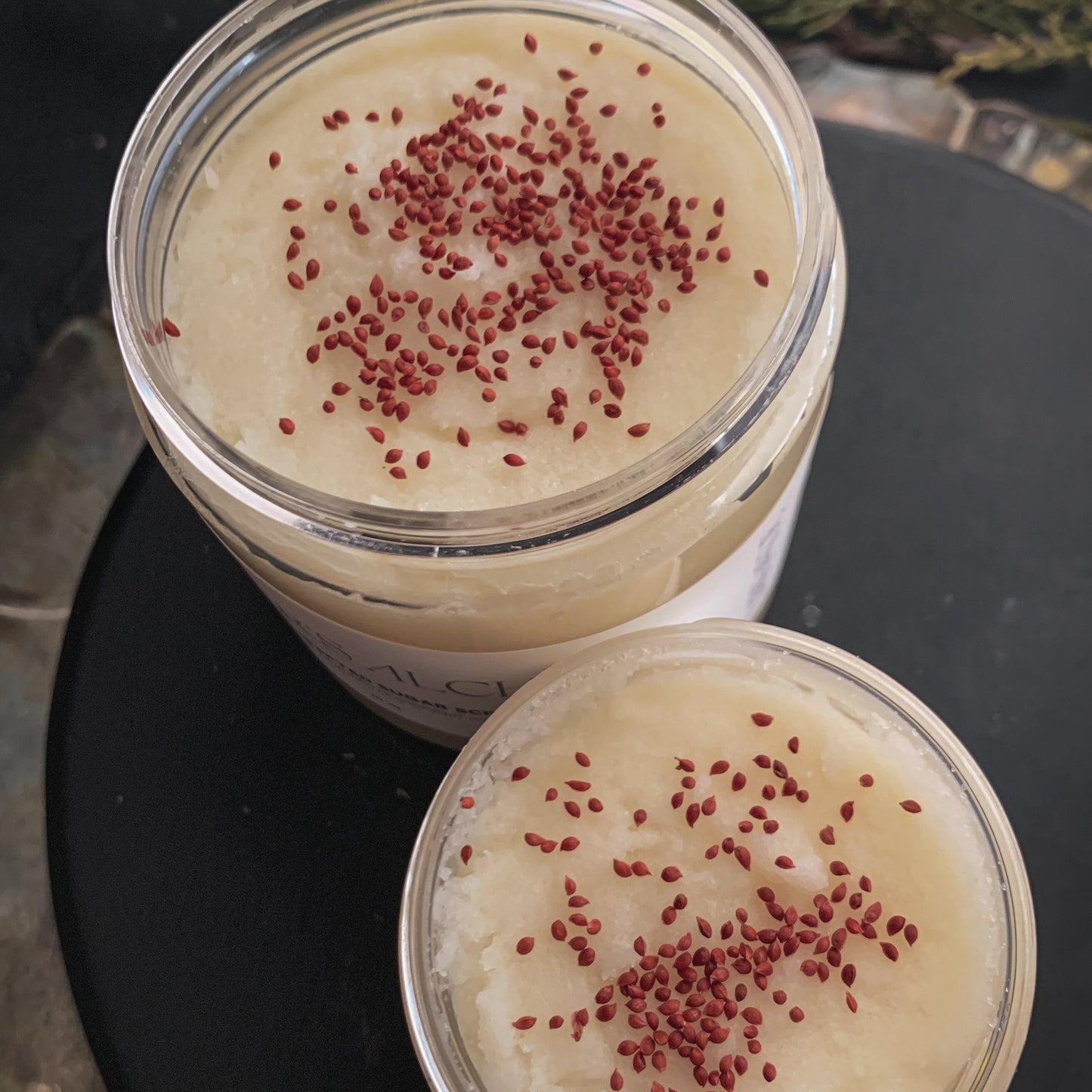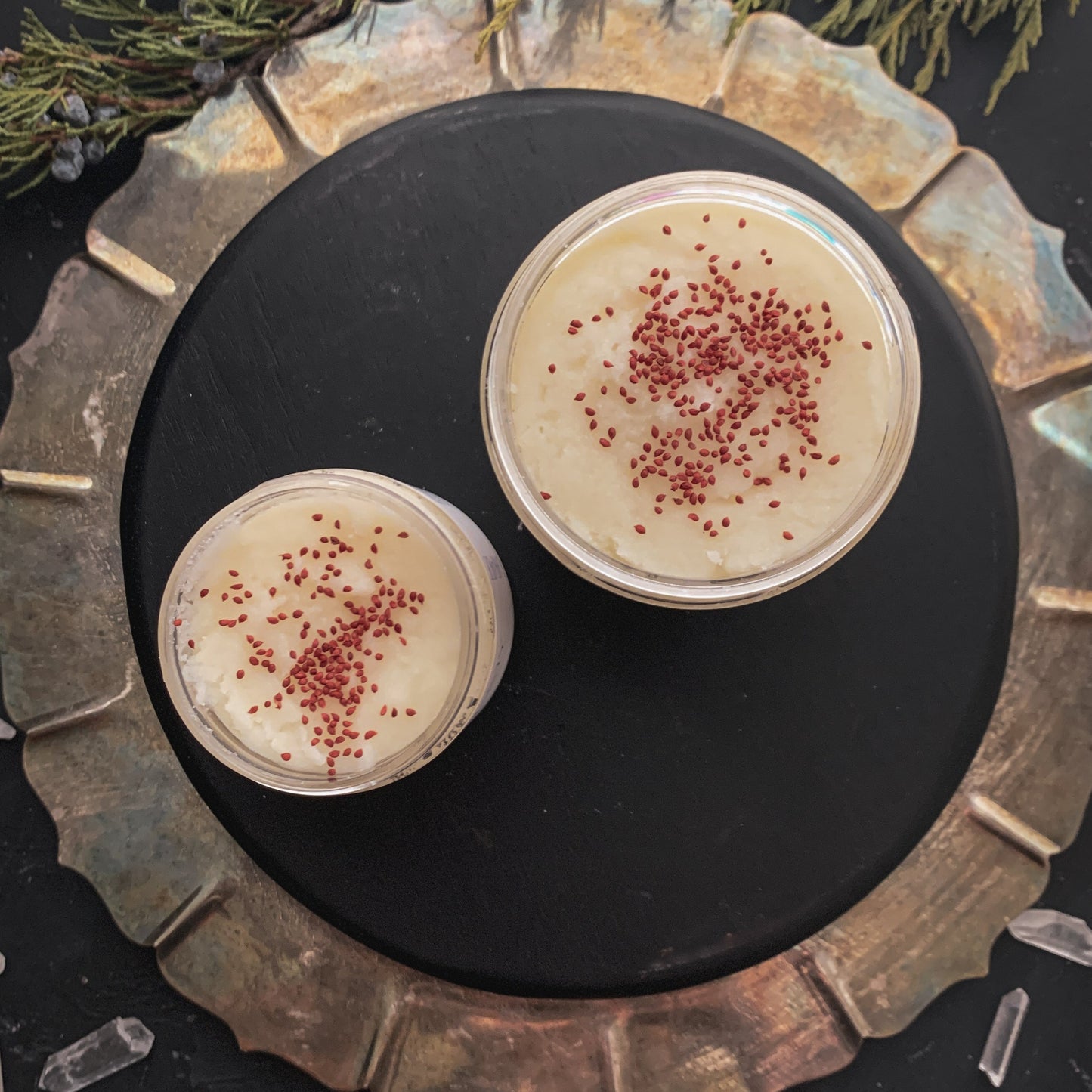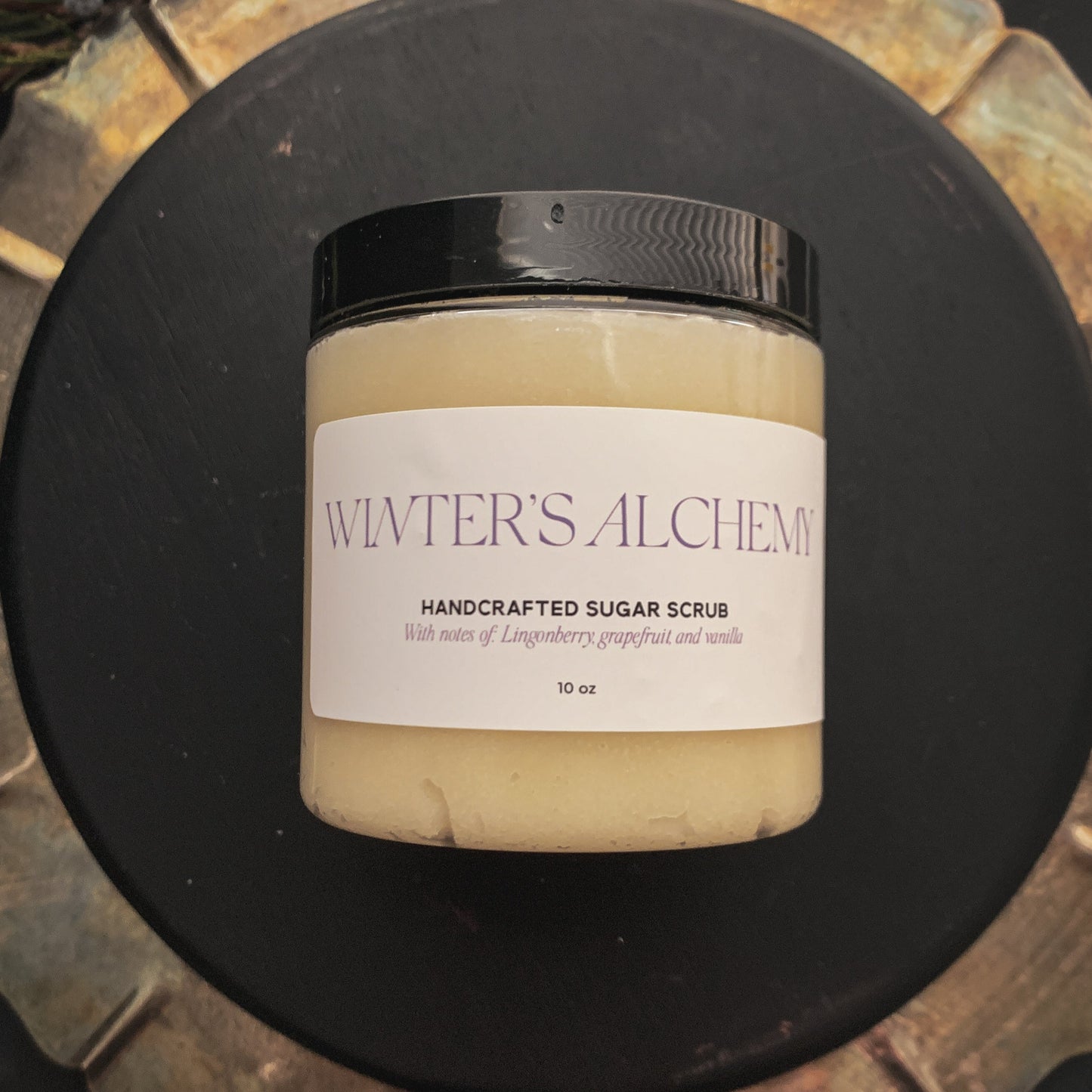 FREE SHIPPING ON ORDERS OF $100 OR MORE