Regular price
Sale price
$12.00 USD
Unit price
per
Sale
Sold out
Spicy Witch is your passport to a new and bewitching pumpkin spice experience. While it retains the comforting embrace of cinnamon, nutmeg, and cloves, it also adds a zesty twist with the infusion of bright citrus notes. This unique combination takes you on an extraordinary journey, offering a fresh take on a beloved classic.
✦Crafted with Care✦
We take pride in creating Spicy Witch Soap using the time-honored cold-process technique, ensuring a soap that's not just cleansing but also indulgent. Each bar is hand-cut, averaging a generous 4 ounces of pure luxury. No two bars are alike, making your bathing experience truly one-of-a-kind.
✦Gentle on You and the Planet✦
At Lark & Rue, we are committed to clean beauty. Our soap is vegan, palm oil-free, and paraben-free, reflecting our dedication to your well-being and the environment. We've carefully selected a blend of skin-loving ingredients to pamper your skin:
✦ Olive Oil ✦ Coconut Oil ✦ Shea Butter ✦ Cocoa Butter ✦Avocado Oil ✦Castor Oil ✦
Indulge in the enchantment of Spicy Witch and elevate your autumnal moments with this extraordinary twist on a beloved classic.
Ingredients: Olive Oil, Coconut Oil, Shea Butter, Cocoa Butter, Avocado Oil, Castor Oil, Kaolin Clay, Cinnamon Essential Oil, Nutmeg Essential Oil, Blood Orange Essential Oil, Activated Charcoal, Mica, Titanium Dioxide, 
Fluorphlogopite, Iron Oxide, Turmeric, Calendula Flower Petals, Poppy Seeds
Share
View full details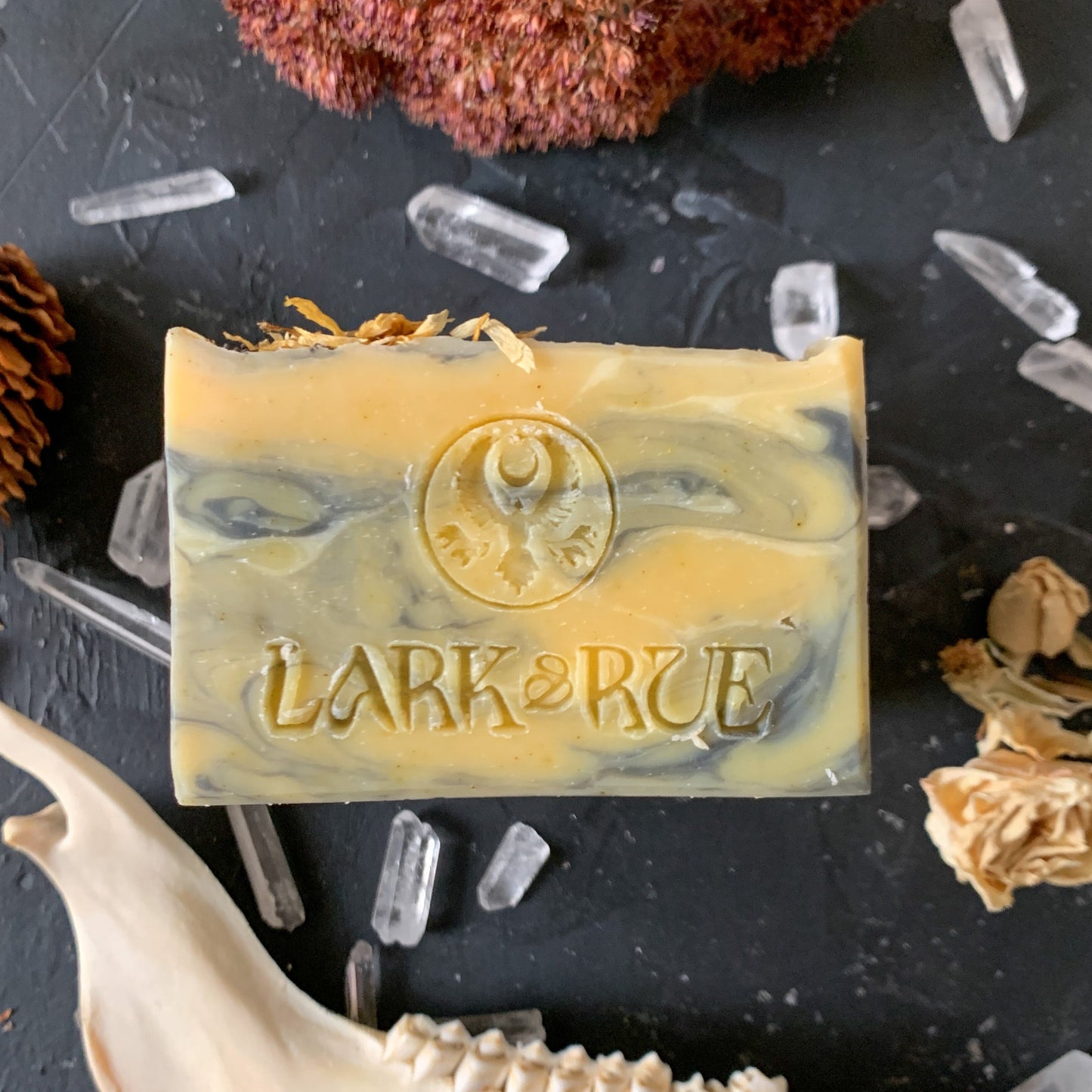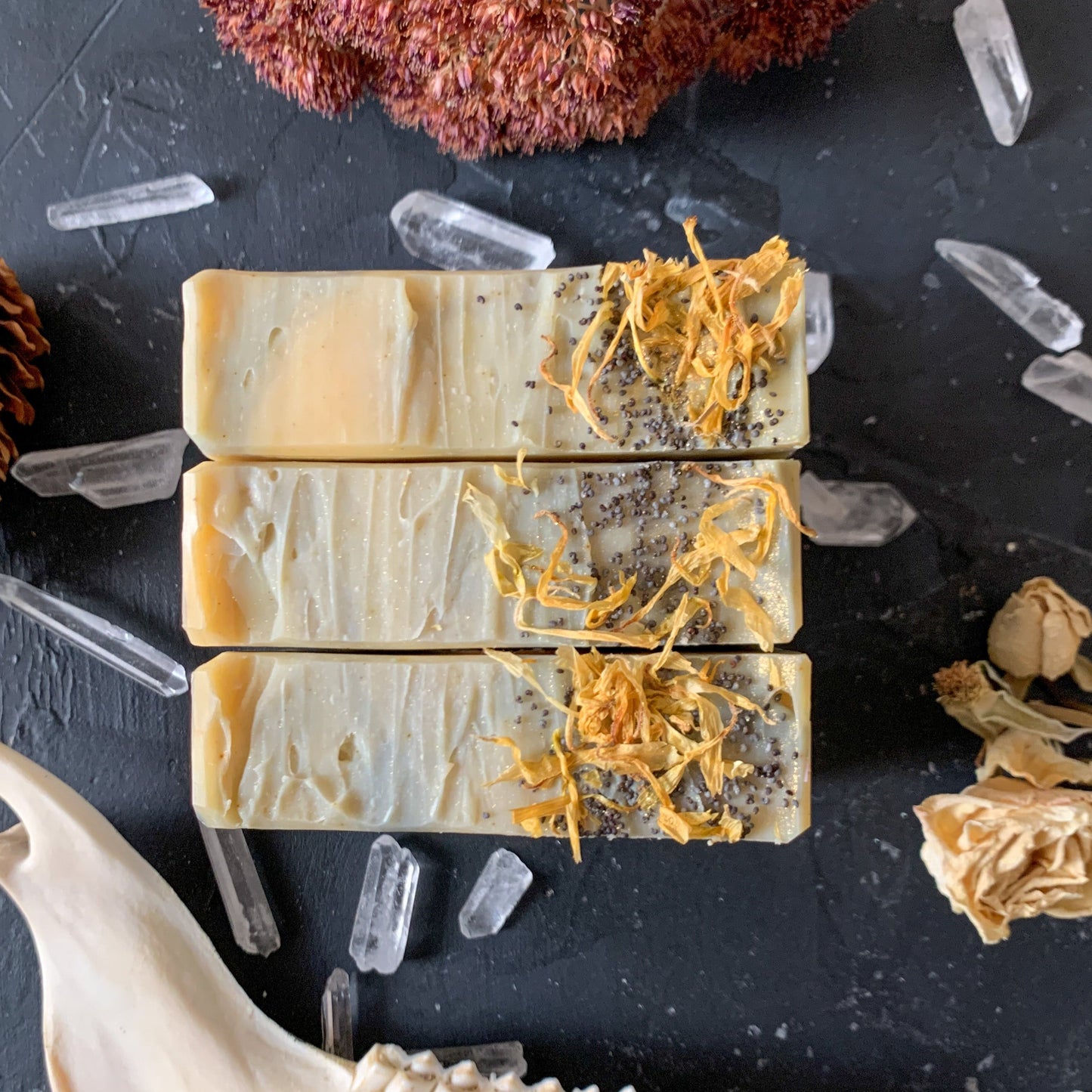 FREE SHIPPING ON ORDERS OF $100 OR MORE