Flourish Full Moon Ritual Bath Salt
Regular price
Sale price
$12.00 USD
Unit price
per
Sale
Sold out
Transform your self-care journey with our Flourish Full Moon Ritual Bath Salt. This enchanting blend marries the potent tranquility of Epsom salts and the timeless purity of Pink Himalayan salt with a custom fusion of dried botanicals. Immerse yourself in the celestial energy of the full moon, embracing a rejuvenating experience like no other.
✦ Embrace the Full Moon's Radiance ✦
The full moon radiates a powerful energy of transformation and inspiration. It's the ideal reflect with gratitude and release what no longer serves you and welcome new intentions. Our Flourish Full Moon Ritual Bath Salt allows you to tap into this celestial magic, creating a sacred space for emotion and growth.  Immerse yourself in the potent energy of the full moon, soothe your body, and rejuvenate your spirit.  Allow the full moon's luminance to illuminate your path forward.
✦ A Botanical Extravaganza ✦
This bath salt features a harmonious blend of dried botanicals, meticulously selected for their unique properties. Spearmint leaves, chamomile flowers, jasmine flowers, rosemary leaf, and star anise come together in a symphony of fragrances and benefits. These botanicals infuse the bathwater, creating an atmosphere of serenity and rejuvenation.
✦ Epsom Salt and Himalayan Salt ✦
At its heart, Flourish Full Moon Ritual Bath Salt combines Epsom salt, renowned for its magnesium content that soothes muscles and promotes relaxation, with Pink Himalayan salt, rich in essential minerals that nurture and revitalize your skin.
✦ The Full Moon Experience ✦
As you dissolve the bath salt into your tub, the scents of the dried botanicals will envelop you in their soothing aroma. Sink into the warm, tranquil embrace of the water, releasing the burdens of the day. Focus your thoughts on your intentions, harnessing the full moon's energy to manifest your desires and flourish.
Ingredients: Magnesium Sulfate, Pink Himalayan Salt, Spearmint Leaf, Chamomile Flowers, Rose Flowers, Jasmine Flowers, Rosemary Leaf, Star Anise, Red 40 Lake, Blue 1 Lake, Yellow 5 Lake, Yellow 6 Lake, Red 27 Lake
Share
View full details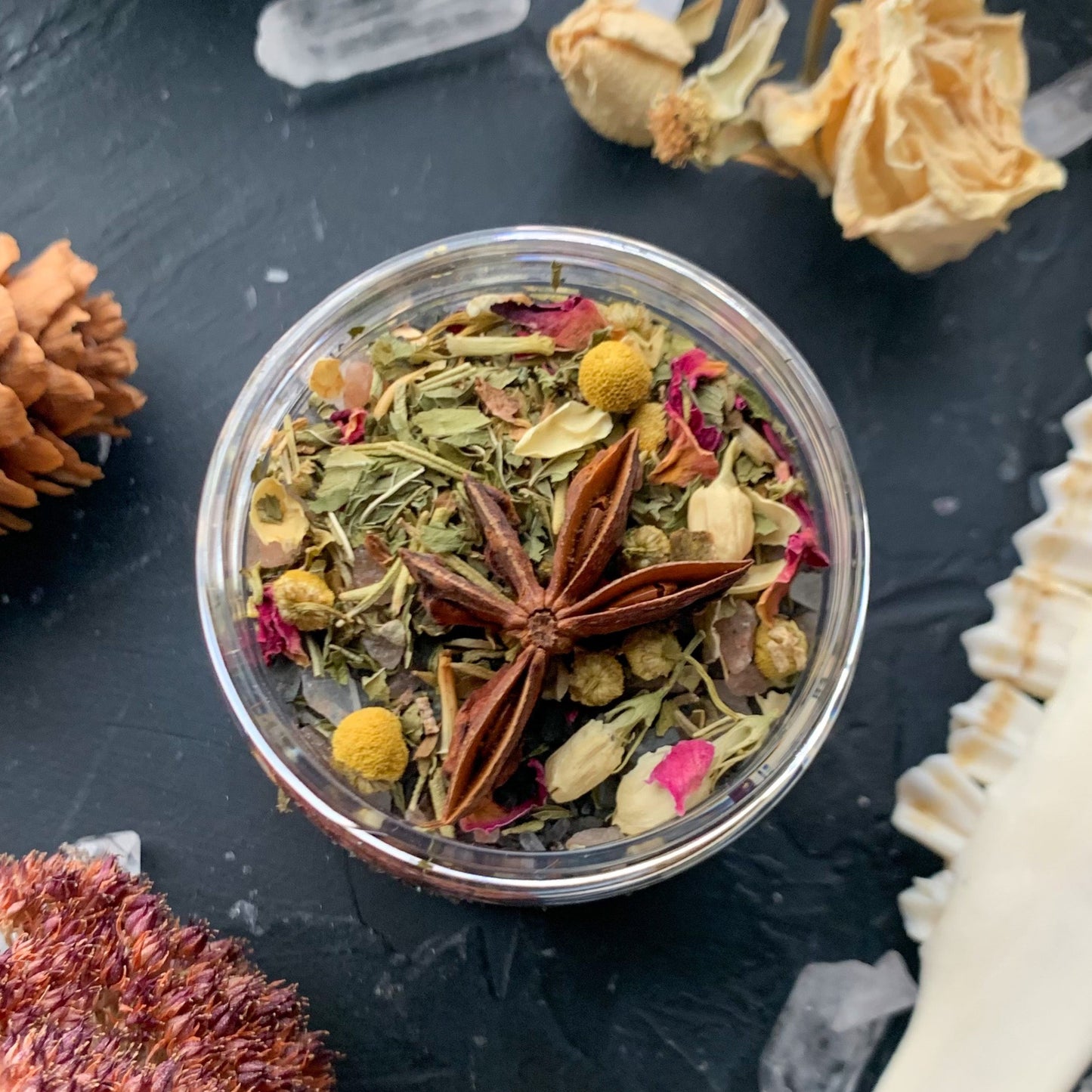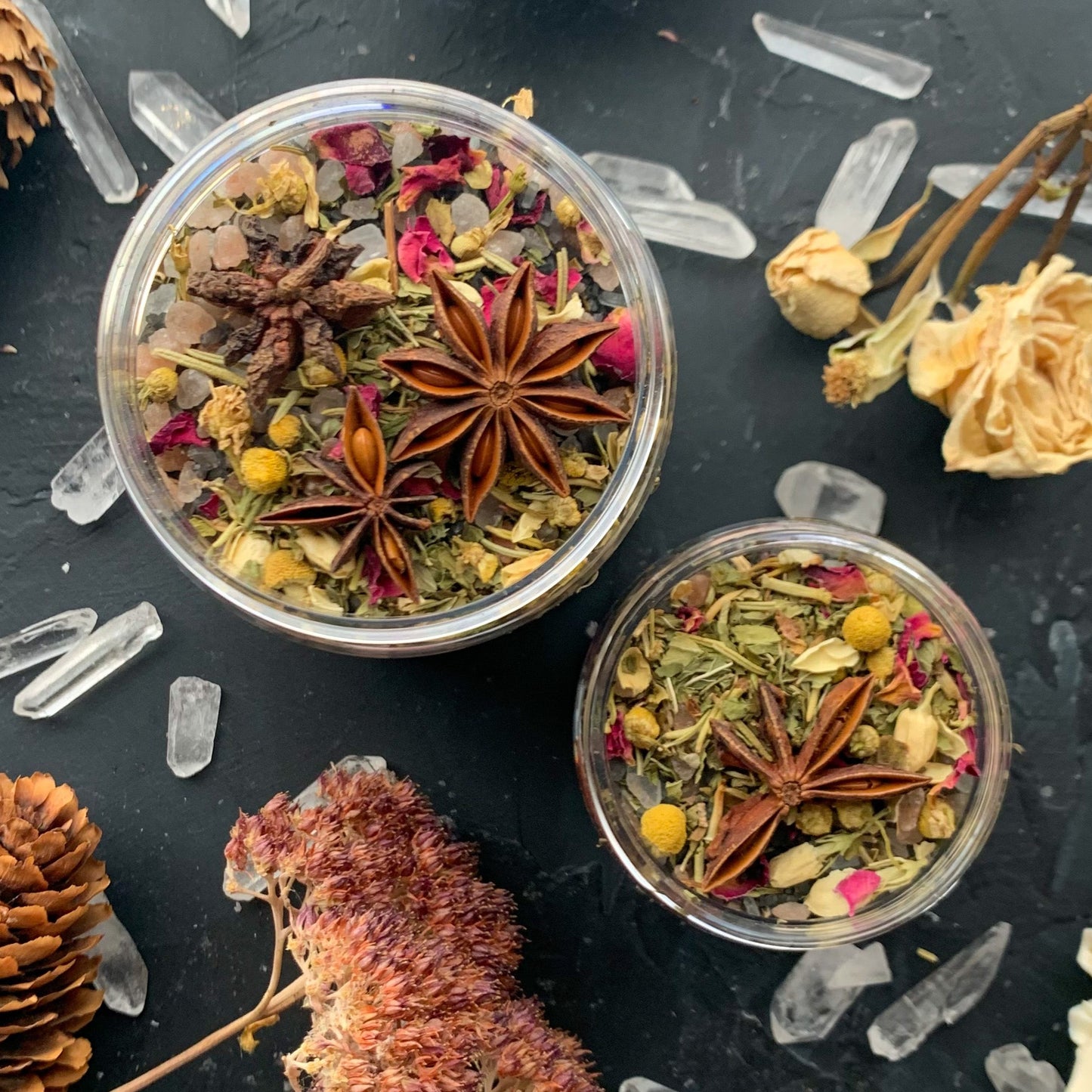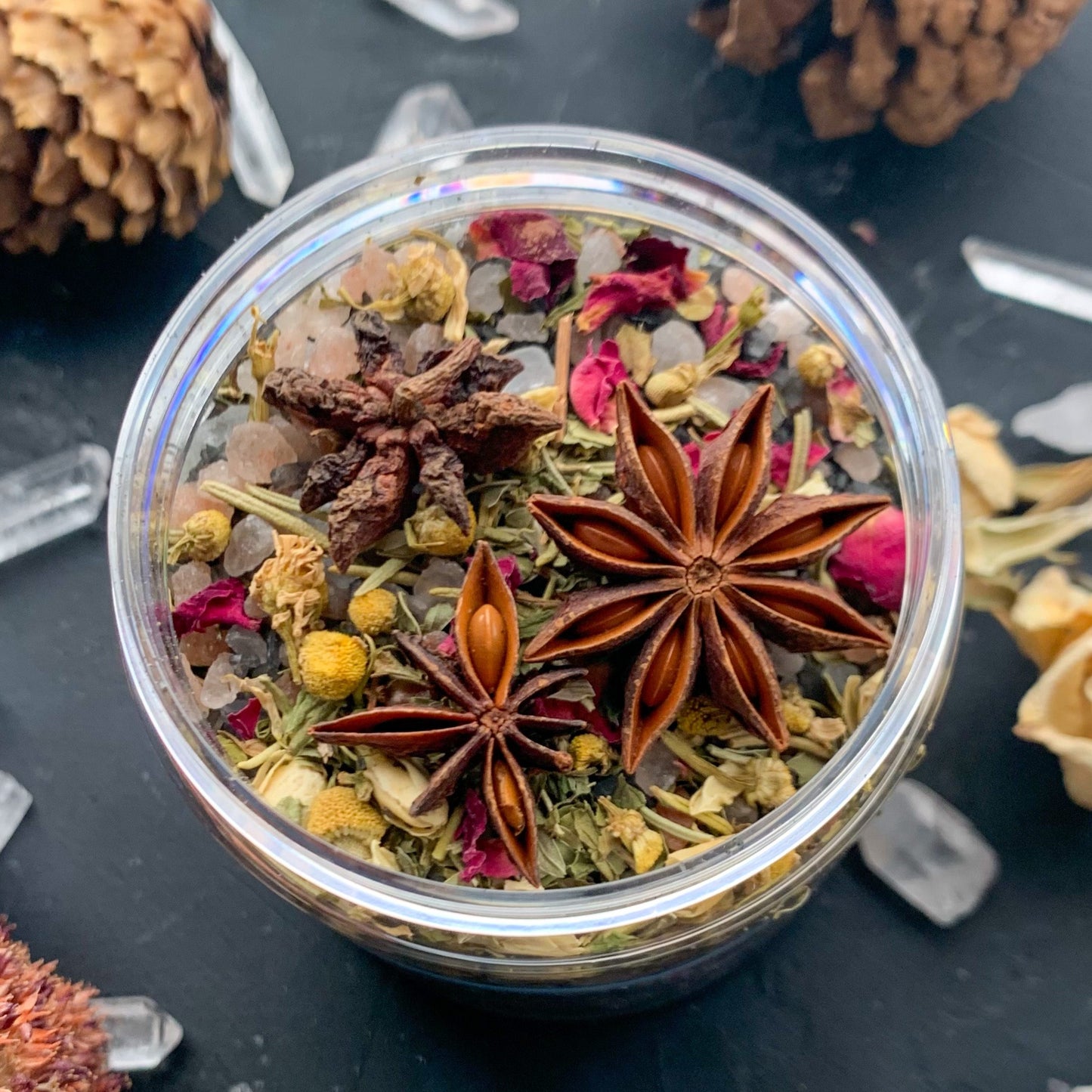 FREE SHIPPING ON ORDERS OF $100 OR MORE