Dream New Moon Ritual Bath Salt
Regular price
Sale price
$12.00 USD
Unit price
per
Sale
Sold out
Elevate your self-care ritual to new heights with our Dream New Moon Ritual Bath Salt. Crafted with precision, this mystical blend combines the soothing properties of dried botanicals with a custom mix of Epsom salt and Himalayan salt. Immerse yourself in its enchanting embrace as you embrace the energy of the new moon, inviting a sense of tranquil renewal into your life.
✦ Harness the Power of the New Moon ✦
The new moon is a symbol of fresh beginnings and the perfect time for introspection and setting intentions. With our Dream New Moon Ritual Bath Salt, you can tap into this celestial energy and create a sacred space for reflection and transformation.  Immerse yourself in the energy of the new moon, soothe your body, and rejuvenate your spirit.  Take this time for yourself, to reflect, renew, and set your intentions for the future. Embrace the serene energy of the new moon and emerge from your bath with a sense of clarity and purpose.
✦ A Blend of Natural Wonders ✦
This bath salt features a harmonious blend of dried botanicals, carefully chosen for their restorative properties. As you soak, their essence infuses the water, creating a soothing and rejuvenating atmosphere. Each botanical contributes to the ritual's energy, enhancing your overall experience.
✦ Epsom Salt and Himalayan Salt ✦
The foundation of this bath salt is a custom blend of Epsom salt and Himalayan salt. Epsom salt, rich in magnesium, soothes tired muscles and promotes relaxation. Himalayan salt, revered for its purity, imparts essential minerals to your skin, leaving it feeling refreshed and revitalized.
✦ The Dreamy Experience ✦
As you dissolve the Dream New Moon Ritual Bath Salt into your bath, you'll immediately notice the fragrance of the dried botanicals wafting through the air. Slip into the warm, soothing embrace of the water and allow the cares of the day to melt away. Close your eyes and focus on your intentions, allowing the new moon's energy to guide you towards your dreams.
Ingredients: Magnesium Sulfate, Pink Himalayan Salt, Lavender Flowers, Calendula Flowers, Rose Flowers, Cornflower Flowers, Chamomile Flowers, Passionflower Leaves, Jasmine Flowers, Lemon Balm Leaves, Red 40 Lake, Blue 1 Lake, Yellow 5 Lake, Yellow 6 Lake, Red 27 Lake
Share
View full details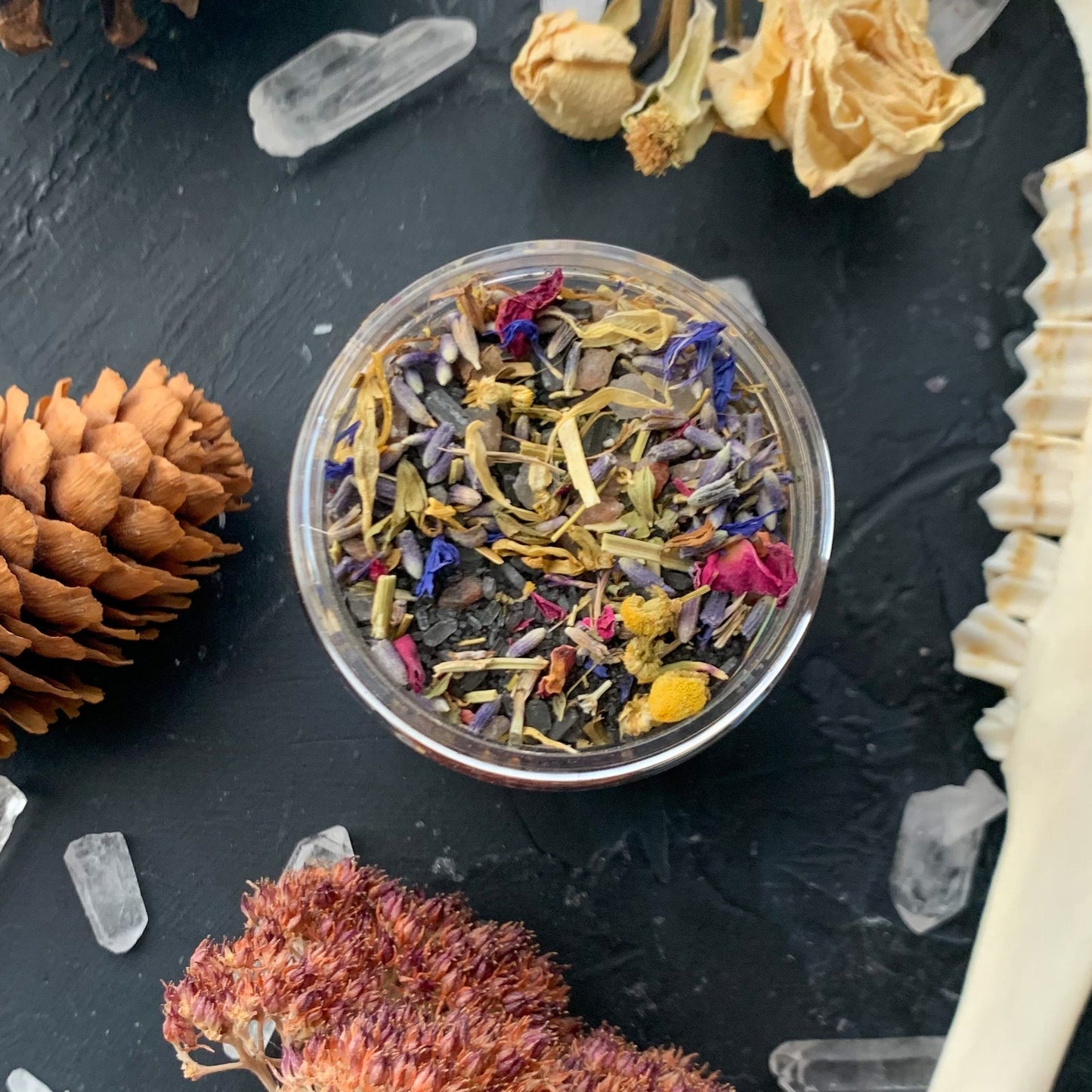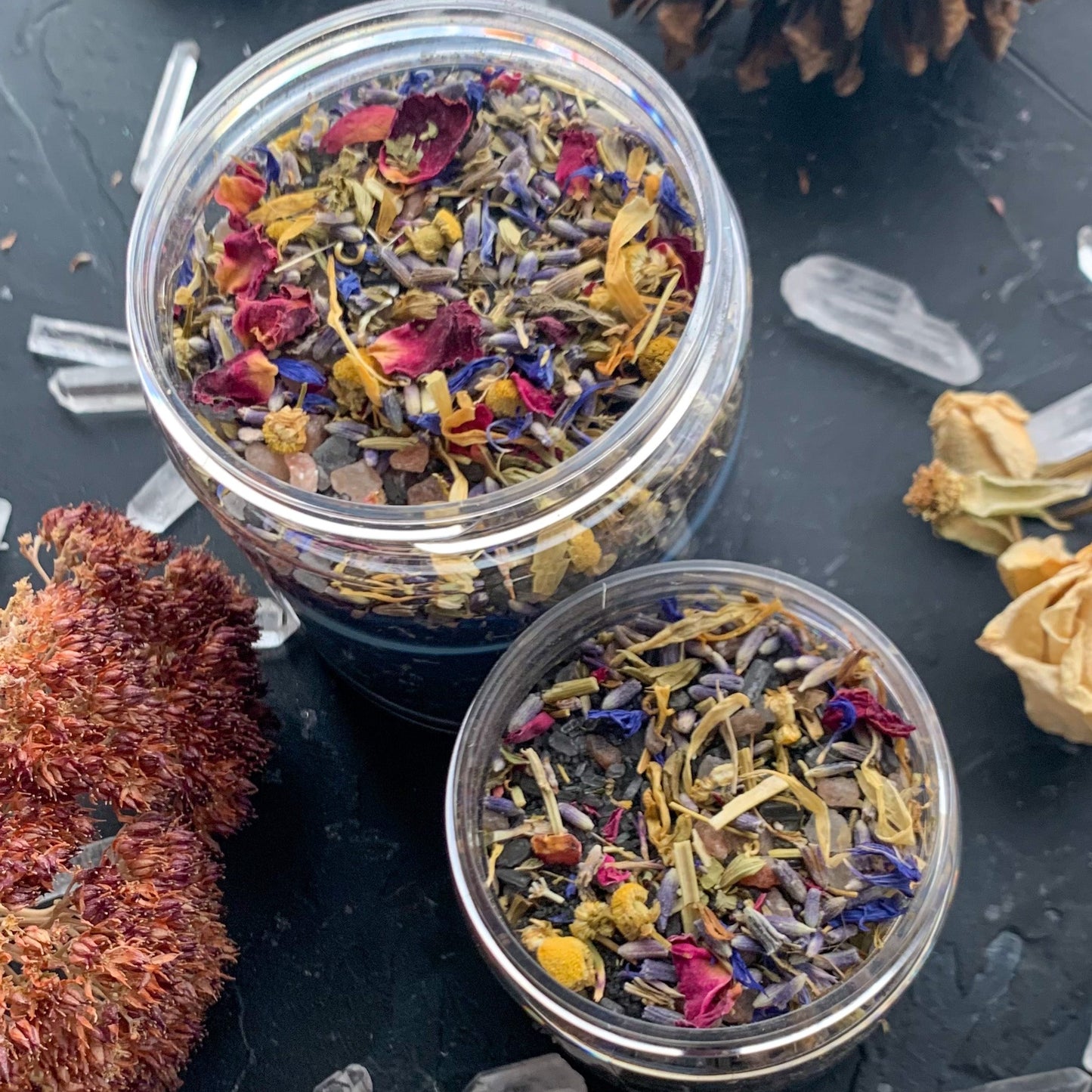 FREE SHIPPING ON ORDERS OF $100 OR MORE